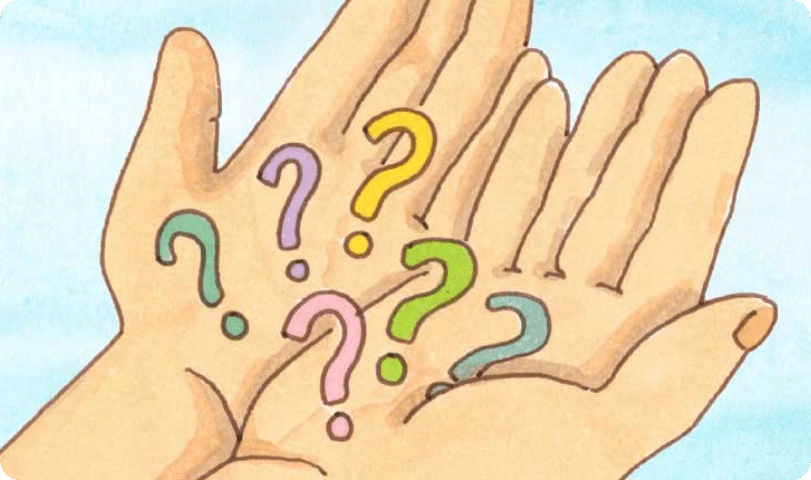 Frequently Asked Questions
Once you have been scheduled with a provider it is important you communicate directly with your provider.  Any questions or concerns must be addressed directly with your provider as each provider and/or their company is independently owned and operated.  Your provider makes all the decisions on your mental health so it is imperative you work with your provider.
About the Soultenders Network
Yes! Currently, we have therapists who can conduct therapy in Spanish, Armenian, Farsi, and Mandarin. Please utilize our directory on our website to search for a bilingual therapist.
Only a psychiatrist, nurse practitioner, or your primary care doctor can prescribe medication.
Your therapist can provide referrals for a psychiatrist or offer support in how to navigate finding a doctor. You can also reach out to your insurance company for a list of in-network providers who can prescribe medication.
We currently do not have any psychiatrists in the network.
You can choose from any of the mental health professionals listed on our website directory which provides extensive information on each licensed therapist. You can also search the directory by any preferences you may have such as language, demographics, and any areas of specialization or additional training.
Every profile will have the provider's contact information should you be interested in scheduling directly with them or even reaching out for a consultation.
You can also call our resource center (626-701-4249) to speak to our Support Team to find out more information.
When you are scheduled to see one of the providers in our Network, all communication pertaining to your treatment including scheduling changes, or updates, or questions about treatment should be discussed directly with your provider. If you do not have your provider's contact information, you can search for your provider through our website to find their contact information. Their email and contact number will be listed.
Your provider may also let you know of their preferred method of communication at the start of treatment and throughout.
Yes! All therapists in the Soultenders Provider Network are licensed and meet the licensing requirements provided by the Board of Behavioral Sciences in the state of California.
This includes Licensed Marriage and Family Therapists (LMFT), Licensed Clinical Social Workers (LCSW), and Licensed Professional Clinical Counselors (LPCC).
It is extremely important that you feel comfortable with your therapist otherwise it will be hard to reach your clinical goals. We encourage you to speak with your therapist directly to discuss your feelings about the treatment thus far and your provider can provide you with their clinical recommendations.
If you do not feel comfortable informing your therapist about your concerns, please call our main office line (626-701-4249) and our Support Team can assist you and provide other available options dependent on your therapeutic needs.
Soultenders, Inc. is a practice management company and we only provide administrative services to your provider. We do not recommend specific therapists; (you choose your therapist) and we do not supervise any licensed therapists (each therapist is responsible for their own private practice).
We encourage you to talk to your therapist about any concerns you may have about your treatment but if you do not feel comfortable doing so, the Board of Behavioral Sciences receives and responds to complaints regarding services provided within the scope of the therapists' practice (marriage and family therapists, licensed educational psychologists, clinical social workers, or professional clinical counselors). You may contact the Board online at www.bbs.ca.gov or by calling (916) 574-7830.
About the Therapy
Yes! We have several therapists in our network that specialize in child therapy, play therapy, parent-child interaction therapy (PCIT), and more!
Please use our directory, on our website, and select the appropriate criteria for your child's age.
Yes! We have several therapists in our network that specialize in couples and family therapy.
Please use our directory, on our website, and select the appropriate criteria for your couple's circumstances.
Couples and family services are not always a covered benefit. Please make sure to check with your insurance to see if this type of service is a covered benefit.
You can call the phone number on the back of your insurance card and speak to a representative to ask if couples/family therapy in an outpatient office setting is a covered benefit under your plan.
Some people come to therapy because they have exhausted their circle of friends, family, or coworkers. Other people come to therapy because they do not want to or do not feel like talking to anyone else.
Therapy provides a safe, contained space for your concerns to be heard. You may not know how to tell your story or be ready to tell it, you may have symptoms that overwhelm or exhaust you, or you might feel hopeless that things will get better. In therapy, you have a licensed mental health professional to help you navigate the areas in your life that are distressing and give you individualized support to achieve growth.
Many people may want to make an appointment for couples or family therapy but all participants in therapy must consent to treatment. This means that any participating member of the treatment unit will need to provide verbal and written consent to treatment.
It may be beneficial to share our website with your spouse, partner, or other participating members of the treatment unit to offer insight into what to expect and potential benefits of treatment.
Typically, each therapy session lasts between 50 minutes to an hour on a weekly basis. The frequency of services is also dependent on your need and your provider's clinical assessment. Your therapist will set up a treatment plan and let you know what they recommend!.
Each person's symptoms and clinical goals are unique to their treatment. Your therapist will work with you to develop treatment goals that respond to your symptoms and the level in which they are impacting your life. Each week will be a step toward meeting those goals and your therapist will typically check in with you regularly about your progress.
Your therapist supports you and your goals so do not be afraid to ask any questions you may have!
In your first session, your therapist will likely review with you the limits of confidentiality, their practice policies, scheduling, and cancellation fees. Your therapist will typically introduce themselves and encourage you to discuss what you feel comfortable sharing about yourself.
Most therapists will conduct an assessment based on the information you share in the Client History Form (or Life History Questionnaire) and what you disclose in session. An assessment will give the therapist insight into the establishment of treatment goals and help them form a clinical diagnosis of your presenting symptoms. This type of early session is also about building rapport and starting to develop a relationship to help you to feel safe and comfortable.
If you have any questions about your treatment, this is a great opportunity to ask your therapist!
Cost & Insurance Coverage
If you are using your insurance coverage for therapy services, please give your insurance a call to verify your insurance benefits for outpatient mental health services in an office setting. Your insurance representative can provide you with your financial responsibility for your therapy sessions. 
Our office will also be verifying your benefits, but our verification is a mere quote of your benefits and does not guarantee payment or verify eligibility. Payment of benefits are subject to all terms, conditions, limitations, and exclusions of your contract with your insurance at the time of service.
If you do not have insurance coverage or if you opt out from using your insurance plan, the average private practice cash rate for individual therapy is $150/session and $175/session for families or couples. Please verify cash rates directly with your therapists as each therapist varies.
Our providers accept cash, check, and all major credit card carriers.
We work with most major insurance companies including Aetna, Anthem, Beacon Health Strategies, Cigna, Compsych, Healthnet, Kaiser, Optum, Oscar, MHN, and United Healthcare.
Please note that not all therapists are credentialed or accept every insurance plan. It is important that you ask your therapist if they are paneled with your insurance prior to starting therapy or you can also verify this with your insurance company directly.
Scheduling and Cancellation
Yes! Evenings, weekends, and after-hour appointments are in high demand and often those openings will fill up quickly. Each provider in our network sets their own schedule so if you would like to see a specific provider, please reach out to them directly for their current availability.
You can also call into our main office (626-701-4249) to speak to our Support Team to find out about the availability of a particular therapist in our Provider Network.
You can schedule appointments with one of the therapists in the Soultenders Provider Network in a variety of ways. Appointment scheduling is one of the services we offer to the therapists in our network and their clients, you can also schedule appointments directly with the therapist.
If there is a therapist provider that you want to communicate with, we recommend that you initially reach out to them directly to inquire about their availability and if they can take you on as a new client!. From there, your therapist will gather the necessary information to begin the intake process. All communication prior to your initial appointment with the therapist you have selected will be done directly between you and your therapist provider and not through the Soultenders office.
You can also call into our main office line (626-701-4249) and speak to our Support Team and we can assist you in finding a provider who meets your needs through our phone assessment. This phone call should take 10 to 15 minutes of your time.
You can also submit an online inquiry by visiting our website. Once received, our Support Team will reach out in a timely manner to connect with you further.
If you are unable to reach us during business hours, you can always email us at support@soultenders.com. Please provide us with your full name, best contact number, and reason for call and our Support Team will reach out in a timely manner.
Please bear in mind that we do not refer you to a particular therapist, instead, we offer you choices for you to make (unless there is only one therapist that meets your specific criteria, such as where there is only one therapist that speaks your chosen language). We are also prohibited from recommending a therapist – You make your own decision to work with a therapist of your choice from among the many therapists in our Provider Network.
If you are seeing one of the therapists in our Provider Network via telehealth sessions, you will be provided with a link or instructions for a HIPAA-compliant site your provider uses for online sessions. The two software platforms that therapists in the Soultenders Provider Network use are TherapyNotes and/or Zoom. Details will be provided in the email confirming your initial appointment upon confirming an appointment with your provider.
You and your therapist will log in at the scheduled meeting time to start your session. If you have any difficulties with logging in, please contact your therapist ahead of time so they are made aware and can further assist you.
Each therapist in our network has their own cancellation policy. It is important to ask your provider what their policies are to ensure that you understand their practice and cancellation policies at the start of treatment.
Generally, sessions that are canceled with more than 24 hours notice will not incur a cancellation fee and sessions that are canceled with less than 24 hours notice are subject to a late cancellation fee determined by each therapist.
Data and Privacy
We only utilize software platforms that are HIPAA-compliant and you can always review Soultenders' Notice of Practice Policies for additional information.
Ways to Find Your Provider
Stay informed with the latest from Soultenders.