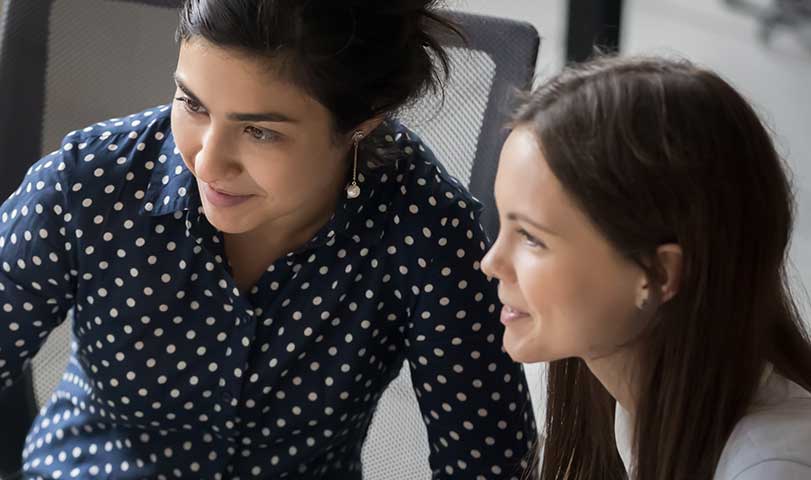 Provider Network FAQ
Over the past 20 years, Soultenders has continuously pioneered new technologies and solutions that have allowed us, together with our customer-providers, to streamline the operational aspects of private practice, thus planting the seeds of the modern private practice industry.
Joining Our Provider Network
Soultenders charges a fee that is intended to be both reasonable and commensurate with the fair market value of the turnkey facilities and practice management support services that we offer.
No. Soultenders provides services to provider customers, your professional business does not render any services to us. To ensure we comply with any and all applicable laws, Soultenders has consulted and continues to consult with knowledgeable legal counsel regarding key aspects of our customer-based practice management services for providers.The structure and implementation of our customer service business model and the services rendered to our provider customers fully complies with all applicable laws.
If you are interested in joining our provider network and utilizing our practice management services, please email your resume and cover letter to Provider Network Form.
Our Provider Network is composed of independently owned/operated licensed mental health professionals under contract with Soultenders, who believe in the company's mission to serve independent therapists providing affordable mental health services to clients in our communities.
We like to refer to our customers as part of our "Provider Network," however, we do not provide or coordinate patients' mental health care and do not manage access to care.
As a practice management company Soultenders handles all of the administrative items for therapist providers so they can focus primarily on their clinical practice. We truly believe that providers who have the autonomy to focus on their practice, rather than worry about the administrative aspects of running a business, are able to be fully immersed in cultivating the most supportive, therapeutic, engaging, and transformative experience possible for their clients.
We also have negotiated competitive reimbursement arrangements with key California health insurers for our providers' valued services and support to their members.
Our robust management services include, but are not limited to, the following:
Office space.

Office (but not professional) equipment.

Utilities.

Discounted rates for professional development opportunities.

Electronic health records system.

Business email.

Business cards.

Appointment services.

Claims billing services.

Administrative services.

Health insurer credentialing services.

Business phone with a HIPAA-compliant mobile application.

Group consultation meetings.

Health insurer contract maintenance.

Administrative support for you to market your practice.

Your profile on our website.
As a practice management company we provide you access to a HIPAA-compliant Electronic Health Records system for all clinical documentation you need to complete. We partner with Therapy Notes, an electronic platform that includes everything you need to manage patient records, schedule appointments, meet with patients remotely, and create rich documentation, right at your fingertips. Our streamlined software is accessible wherever and whenever you need it!
Yes! You will have full control over how you run your practice from clinical decision-making, types of therapy modalities and your cash rates to what health insurers you accept, how many clients you would like to see, your schedule, and more! We help you with all of the administrative paperwork so you can focus on the clinical work.
Soultenders Services
Yes! Soultenders has been APA-approved since 2021 and we offer CEU training throughout the year, some of these training sessions are recorded and easily accessible. Therapists in our Provider Network get early bird access and a discount for any CEU training offered by Soultenders by simply being in our network!
Once you are credentialed with at least a few health insurers, patients will locate you on our website or call our resource center for assistance on finding a provider that takes their insurance. We provide the patient with a list, based on their criteria, of all available choices of therapist providers in our network that the patient can choose from.
We are happy to report that our resource center receives over 150 new inquiries a day!
Upon joining our Provider Network as an independently-contracted provider, you will be asked to complete applications to begin the credentialing process with the health insurers that Soultenders can provide you access to. Once applications are completed, our dedicated Support team will submit, follow up, and ensure that your application gets processed appropriately. 
You will likely be on several of our health insurer panels and can start seeing clients within the first month of your onboarding!
About the Clients
Patient's call our resource center every day looking for therapists that take their health insurance. To best assist patients looking for an appointment, we ask them a series of questions like: reason for services, their availability, geographical location, preferred session type (in person/telehealth), and health insurance plan.
After reviewing their answers, we provide the patients with a list of all providers that fit their selection criteria. The patients can then search our database of providers for your profile and the profiles of the other providers corresponding to their search criteria.  So, it is important that you have a well written and detailed practice description profile on file with Soultenders all about you, the services you offer, and all of your attributes and practice philosophies.
As a practice management company, Soultenders will provide you with a business phone line and a secure email address for you to communicate with your clients, if you wish to use those resources.
It is up to you! Therapy can be delivered via in person at one of our locations or via telehealth/teletherapy. In some cases, our providers also do in-home sessions depending on their client's need for care.
If your client is not a good fit it is your clinical responsibility to provide external referrals to your client per your clinical recommendation. You can also reach out to our Provider Network to see if there is another clinician who is open to taking your client referral.
You can also ask our resource center for assistance to see if any provider in the network matches your patient's criteria.
Cost, Billing, & Insurance Coverage
You have the option to opt out of accepting health insurance plans. Our mission is to provide affordable mental health services to clients in our communities. A majority of therapist providers in our Provider Network accept health insurance and often patients prefer to see a provider who is in-network with their health insurance plan.
You are your own independent business, so you get to set your own cash rates! 
Soultenders' intake paperwork is pre-set with industry standard fees to help ensure that clients are made aware of a range of fees from the start of treatment, but providers are encouraged to discuss their fee structure should it differ from what a client is expecting.
If you enroll in direct deposit by ACH, your revenue will be paid electronically to your business bank account by or around the 3rd of each month. Due to ACH laws and regulations, it does take 2 business days from the 3rd of each month for the funds to be transferred electronically to your bank account. Please note that bank holidays and weekends are not considered business days.
You will need to inform our Provider Relations team to begin the steps to terminate your contract with Soultenders. Providers are responsible for ensuring their current patients have been informed about the termination of your services agreement with Soultenders. Remember, the patients that you have are your patients.
If you need additional support or guidance on next steps for a crisis case our Soultenders Provider Relations team is here for support. This is an important service we offer to our provider customers.
You can also utilize the weekly Group Consultations that we offer as part of our practice management services or even reach out to your colleagues within our Provider Network. Depending on the crisis, you can work alongside your client's health insurer to help ensure your client has access to the appropriate level of care!. 
It is best practice to include instructions and resources for what a caller can do if they're experiencing a crisis or emergency like calling 911 or going to the nearest emergency room.
Soultenders and therapists in our Provider Network currently accept the following health insurances:
Aetna

Anthem Commercial

Champ VA

Cigna

Compsych

Healthnet

Healthnet Federal Services

HMA

HMC

Kaiser Permanente

Keenan & Associates

Meritain Health

MHN

Optum/Oscar

TriWest

United Health Care (Commercial plans only)

Medical

Anthem Medi-Cal

Beacon Health Strategies

Healthnet Medi-Cal

IEHP (Inland Empire Health Plan)

Kaiser Medi-Cal

LA Care

MHN Medi-Cal

EAP (Employee Assistance Program)

Aetna EAP

Anthem/Beacon EAP

Cigna EAP

MHN EAP

Optum EAP

Quantum Health Solutions Inc
Soultenders, as a practice management company, works for you as a customer provider for the non-clinical administrative and contract management services to support you in your clinical practice. Typically, this means that you receive your payment on properly submitted claims by or about the 3rd of each month.
We currently have 12 locations all over Southern California within which you may operate your practice and we continue to grow! 
Our current locations are Arcadia, Burbank, Cerritos, Claremont, Pasadena, Monrovia, Rancho Cucamonga, San Marino, South Pasadena, Thousand Oaks, West LA, and Whittier.
Although you will be responsible for the accuracy and completeness of claims information, our Support Team will submit insurance claims on your behalf as part of our practice management services. Before we submit claims on your behalf, you are responsible for ensuring your clinical notes are completed and your clients' intake paperwork is up to date with their signatures. As always, final claims payment will depend on your patient's benefit plan and eligibility and coverage rules, as determined by the health insurer.
Members of our Provider Network have access to a dedicated Support Team and a Provider Relations team that will be available to answer any questions you have. Each office location also has a Provider Success Specialist who is available to answer any practice management questions you may have.
Our Support team will submit your health insurance claims once your clinical note and client's intake paperwork have been completed.
Join Our Provider Network