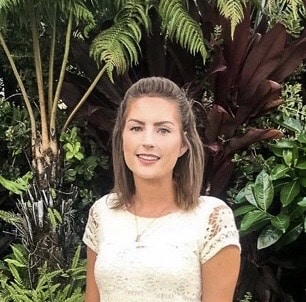 Crystal Shields
LMFT, LPCC, Health & Life Coach
Quick Facts
Saint Mary's College of California
10 Years in Practice
Accepting New Patients
Location
Remote Office
cshields.ip@soultenders.com
About
"People are just as wonderful as sunsets if I can let them be… When I look at a sunset, I don't find myself saying, 'Soften the orange a bit on the right hand corner'… I don't try to control a sunset. I watch with awe as it unfolds."
I trust that people are intrinsically good and I feel fortunate to have what I believe to be the best job in the world. Within such special relationships I am privileged to be continuously impressed by each person's unparalleled strengths, resiliencies and transformations.
Are you ready to begin developing a therapeutic relationship that will help you: better understand yourself, feel better about yourself, and progress forward in the ways that are most important to you? You are of course the expert of yourself, so your part of this process involves complete openness. I understand that this level of vulnerability requires an immense amount of trust, which is why I will provide you with genuine respect and compassionate empathy all along the way no matter what.
I'm the type of therapist that allows you to be in the driver's seat while I support you as you navigate through the unique challenges within your life. This allows you to focus on what is most important to you while going at your own pace, because I am convinced that people can accurately determine what is right for themselves.
If you are searching for structured therapy or if you are looking for direction re: what to do, I'm not the right therapist for you. If you are diagnosed with a condition that would be best treated by a more manualized therapeutic approach and/or by a niche specialist, or if for any reason it does not seem that we are a good fit for each other, I will gladly provide you with a referral to another professional who I believe may better meet your present needs.
If you are feeling like I may be a good therapist for you, I'd be very happy to hear from you.
At this time, I'm accepting self-referred individual adults with Aetna insurance as well as those who are paying out-of-pocket at $200/appt.
If you've made it this far and if you're feeling curious about me -
Personally – I became a therapist because I received great therapy myself. Growing through my own struggles has been a beautiful development that I am forever thankful for. For me, it's difficult to imagine having a job or a life that does not align with my heart's personal and professional values. Accordingly, I have made it my life's mission to join others in working through their challenges so they, too, may achieve healthier, happier and more successful lives.
Professionally – I'm an LMFT, LPCC, certified health coach and certified life coach. My education includes double Bachelor's degrees in Health Sciences along with double Master's degrees in Marriage and Family Therapy and in Professional Clinical Counseling. Being Rogerian trained, my therapeutic approach is phenomenological while remaining non-judgmental, non-directive and warmly supportive. Because the therapeutic alliance is the single most important factor to successful therapeutic outcomes, this approach focuses on developing the highest-quality therapeutic relationships in order to promote therapeutic progress.
My caseload - I enjoy supporting ambitious, hard-working, high-achievers with more comfortably managing the stress, responsibilities, and adjustments within their busy lives. One-third of my caseload is comprised of females who are working as/toward MDs and PhDs. There are also handfuls comprised of other healthcare professionals and various types of entrepreneurs. Because two-thirds of those on my caseload have been working with me for over two years I am greatly appreciating the privilege of being along-side immense amounts of personal, relational and professional growth. Thank you all for making my work so meaningful, gratifying and inspiring.
Thanks for your time and regardless of if we work together, I'm wishing you the best!
Credentials
California LMFT 107427, LPCC 7552

MA in Counseling - Marriage & Family Therapy, MA in Counseling - Professional Clinical Counseling, BS in Health Science - Community Health Education, BS in Health Science - School Health Education.

Licensed Marriage and Family Therapist, Licensed Professional Clinical Counselor, Certified Health Coach, Certified Life Coach.
Specialities
Self Esteem
Life Transitions
Stress
Areas of Experience
Anxiety
Codependency
Depression
Life Coaching
Life Transitions
Relationship Issues
Self Esteem
Stress
Giftedness
Types of Therapy
Compassion Focused
Culturally Sensitive
Humanistic
Person-Centered
Positive Psychology
Strength-Based
Ages and Community Experience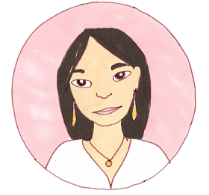 Are you a professional therapist looking to get listed?