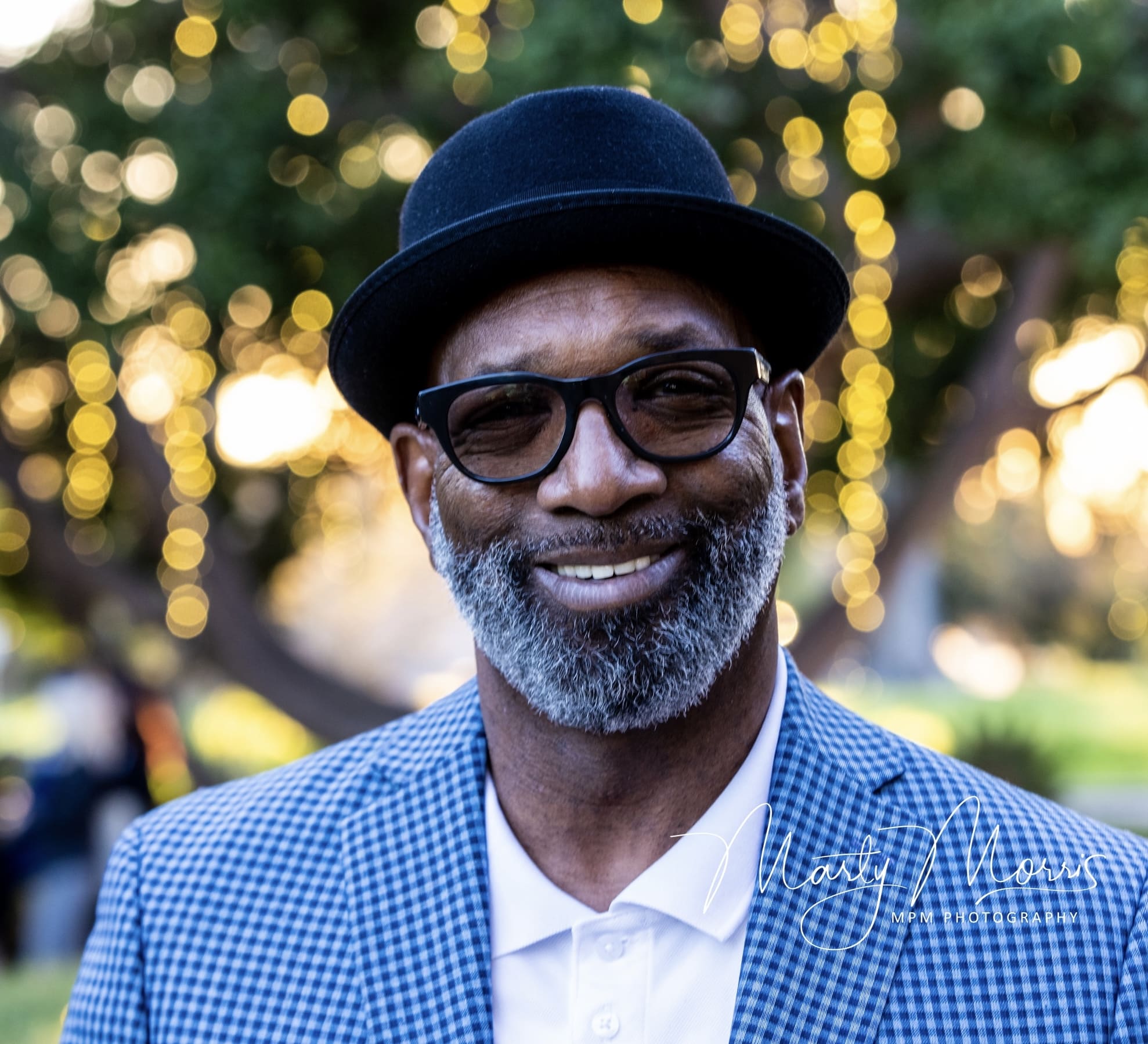 Every month Dr. Carmen Majied sits down with the Provider Spotlight of the Month for an in-depth interview to better understand their practice and methods. This month's conversation is with Wayne Bettis! Read the full interview below to learn more about Wayne and how the vastness of his educational/professional background positively impacts his private practice.
You shared that you are originally from New York and relocated to California in 1998. What brought you to California? What inspired you to make it 'home'?
Well, as a kid I had always dreamt of visiting California due to my acting dreams. I met a young lady, who was from Los Angeles, CA, while attending graduate school in Abilene Texas. We married in 1984 and lived in Texas after both graduated from Abilene Christian University. We moved to Houston Texas where I started my 20 year career with Xerox Corporation. She completed her BS degree in Houston. We then moved to my hometown in Long Island, New York. After working for Xerox Corporation for ten years in New York city, having achieved several milestones of top sales representative and top sales manager, we began to look West, where she could reunite with her family, especially her aging parents. I transferred with Xerox to California, to finally make it to a place I always had my eye on. At the same time, she was able to live near her family. I have been living in California for the past 24 years and do not regret the move; it has not disappointed me. My ex-wife and two adult daughters continue to live here as well.
You shared that your professional journey with Soultenders began in 2020. Please tell us what that journey has consisted of.
The start of my journey after the interview and offer from Soultenders Leadership to join the dynamic team has been extremely smooth. I started a franchise business in early 2000 and I am familiar with the challenges of starting a business. However, with the Soultenders team, it has been a seamless process. The team helped me become paneled with several insurance panels. This was a huge stress reliever for a new business owner. From day one I have been blessed with great training, new clients and literally staying constantly busy.
You shared that several interesting educational and professional areas of focus pre-date your launch into Marriage and Family Therapy (including Biblical Related Studies, Business Administration [MBA], Computer Science/software design, Retail, Corporate Sales, as well as your history as an actor and vocalist). Can you elaborate on one (or more) of these areas? How does the vastness of your educational/professional background positively impact your private practice?
I mentioned that my undergrad degree was in Computer Science and then I went directly to graduate school to acquire my M.S in Biblical Related Studies with a minor in Marriage and Family Therapy. It was my goal and intent to become a leader in my church. I felt having the minor in Marriage and Family Therapy would be helpful in providing Pastoral Care for our congregants. Although I spent over 20 years in corporate business to business sales, I also conducted groups for couples in my church for over 20 years. Although I do not currently engage in church leadership, I am finding that my past and current living experiences have helped me to be very fluid in extending empathy to others. I also find many of my clients have business and work experiences that are varied like mine and the connection is invaluable.
Your prior retail journey included owning two ice cream stores! Can you tell us more about that particular season of your journey?
As a 19-year-old student living in Vienna, Austria, I had the opportunity to enjoy some great cuisine. One of them was amazing Ice cream/gelato. It was the best I had ever had. In short, I never forgot that experience for so many reasons and ironically, the food remains in my memory. I guess you can say I took lemons and made lemonade. I was downsized in my prior business right before opening the Ice cream stores. So, I had always wanted my own business and immediately thought back to my Vienna experience. I searched for a product similar to that experience and found a retail ice cream franchise that offered a great product. I was able to partner with the Franchise Marble Slab Creamery out of Houston, Texas. I acquired one store in Mission Viejo and opened a new store a couple of years later in Corona, CA. I also wanted to explore my passion of working with couples in therapy. That led me to pursue my M.A. in Clinical Psychology – Marriage and Family Therapy.
What was the defining moment that solidified your interest in pursuing a career as a Marriage and Family Therapist?
When the economy took a nose dive in 2008, It was clear that I needed to renavigate the journey. I was able to liquidate the one store and sell the other for a normal return on investment. I went back to corporate sales and immediately started working on my Clinical Psychology degree, which took me 18 months. I was hired by the company I completed my internship with. Due to working with at-risk youth and foster children, conducting groups, and providing one-on-one/family therapy with the non-profit agency, I felt my true calling was to help others therapeutically.
You shared that the majority of your clients are Millennials. What are some unique aspects of working with this population?
I believe this population appreciates authentic client-centered therapy. The ability to provide a safe and nonjudgmental environment, by being transparent when appropriate seems to be appealing. Ironically, many of my clients like the fact that I often offer homework. Interestingly, they often ask at the end of the session "what is my homework?". I also believe in reflection. Many of my life experiences have allowed me to identify with this population; for many of my clients, therapy has to be more than theory; they are often looking for a therapist who can think outside of the box.
You shared that before transitioning to private practice, you worked with at-risk youth in a foster care/residential setting. What are some key takeaways from having provided therapy services to them?
I believe the key takeaway from this experience is having connected with those who have so many reasons not to connect. I was able to use metaphors to help them understand their current situation and ways to achieve sobriety and more life satisfaction. One intervention I would use often for the check-in purposes in individual therapy was to ask clients to pick the song that described their current mood. Also, I would use art therapy with children (age ranges 6 years old to 10 years old).
You shared that you consider yourself to be a "generalist" in terms of areas of clinical interest. You referenced Addiction treatment as one of those areas of focus. Can you elaborate?
During my studies at Antioch University, I focused on Addiction, especially Sexual Addiction. At the time, I wanted to work with males. That addiction was a very prevalent area of interest to me. I have professional experience working in the group home setting where I worked with substance abuse clients. I believe DBT is a key modality to use when supporting clients who are working towards healing of addictive behaviors.
 How do you build rapport with your clients? How do you measure client success/outcomes?
I believe building rapport immediately starts from "hello,". I believe connecting with them personally is important- asking them what they like, what their personal preferences are as well as familiarizing myself with how they prefer to communicate. I know this seems elementary, however, it really is that simple. I also feel that some clients want their therapist to be open/transparent (when appropriate). I do sometimes take a clinical risk and share areas in my lived experience which may help them. After all, one's history and life experience is real and can be helpful.
 What is your primary treatment modality?
I primarily use CBT, with a dash of Client Centered and Family Systems. It seems that the Gestalt Empty Chair technique has been very impactful with my clients as well.
How do you like to spend your free time? What keeps you grounded/centered?
I am an advocate of self-care. I love to play golf and this allows me to connect with my friends. I also love to travel and play as much golf as possible during my travels. The beach is my "happy place" and helps me to connect to the "Universe" and my inner soul. I especially love spending as much time as I can with my only grandchild who is 8 years old. She helps me to stay in the now and be totally present. I am grateful for that amazing relationship.
You shared that you previously traveled abroad (age 19/college years) to Vienna, Austria as well as participated in missionary work in Yugoslavia and Hungary. What are some noteworthy takeaways from your personal travels?
I found this experience to be life-changing for a 19-year-old African-American male. Ironically, I found myself being respected for my skin color during my international travels. I have many amazing stories to share, however, traveling those countries during that time (1979) I was able to appreciate America and its basic freedoms- something that the citizens of Hungary and Yugoslavia were not afforded. My takeaway from that experience was that my appreciation for my life grew. I was also reminded about the true blessing of freedom of speech. We continue to struggle as a country and much has improved for people of color and others. That improvement helps me to have hope for this country going forward.
What did traveling to other parts of the world reveal to you about Self and your ability to connect with others?
I believe I have answered some of this, however, to add to it, I would say traveling the world at 19 years of age in 1979 helped me to appreciate that we are all different and yet we have so much in common as a human race. The key connection with others is understanding that very principle of commonality while valuing the differences we may have.
What professional advice can you offer our colleagues who are new/recent Soultenders practice owners?
I would suggest being patient with your clients as they will eventually get there (in terms of their journey). And if they don't the journey is not over. I especially want to be kinder to myself and practice more self-care and offer the same advice to others. Most of all, it is okay to embrace therapy for yourself; I am grateful for mine.
Is there anything else to know about you that I didn't inquire about?
Yes, I'm sure there is, however, I will save it for another time. Thank you for the opportunity to reflect and for this opportunity to share a piece of my journey.
Other Related Blog Articles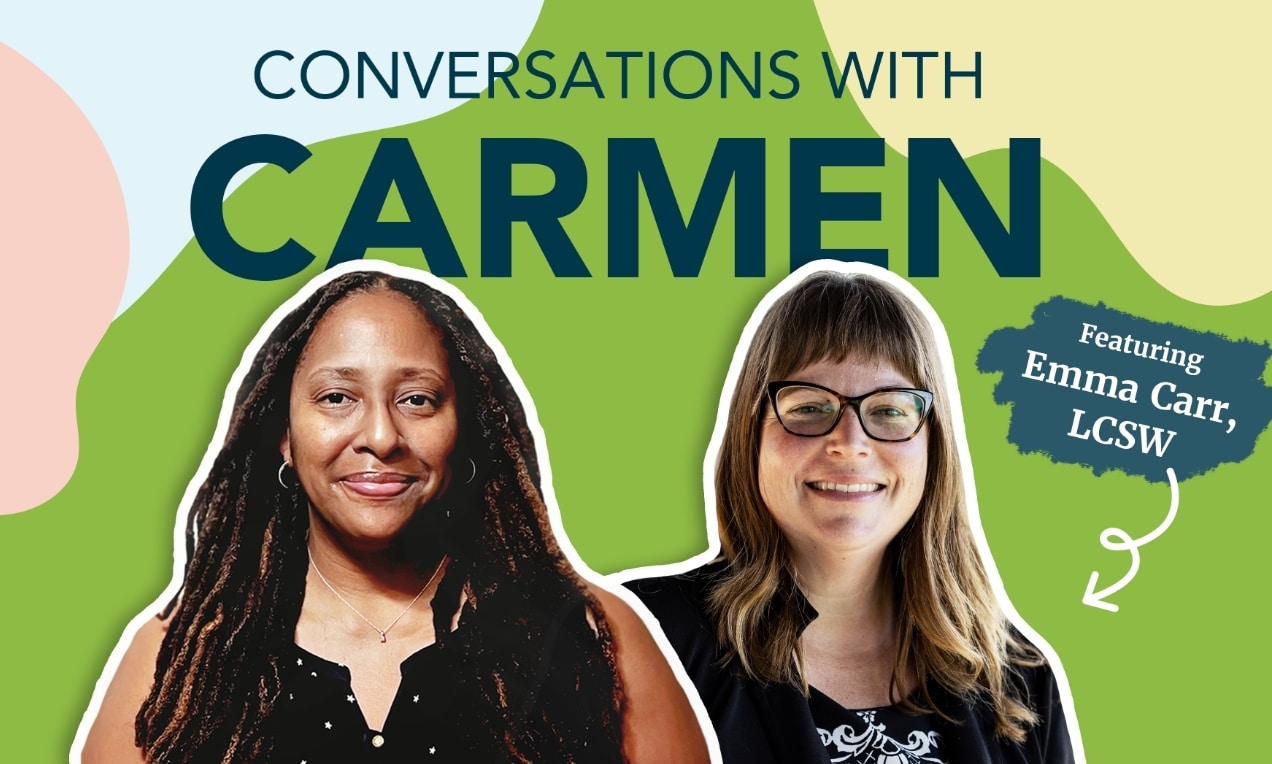 This month's installment of Conversations with Carmen features Emma Carr. Discover captivating insights into h...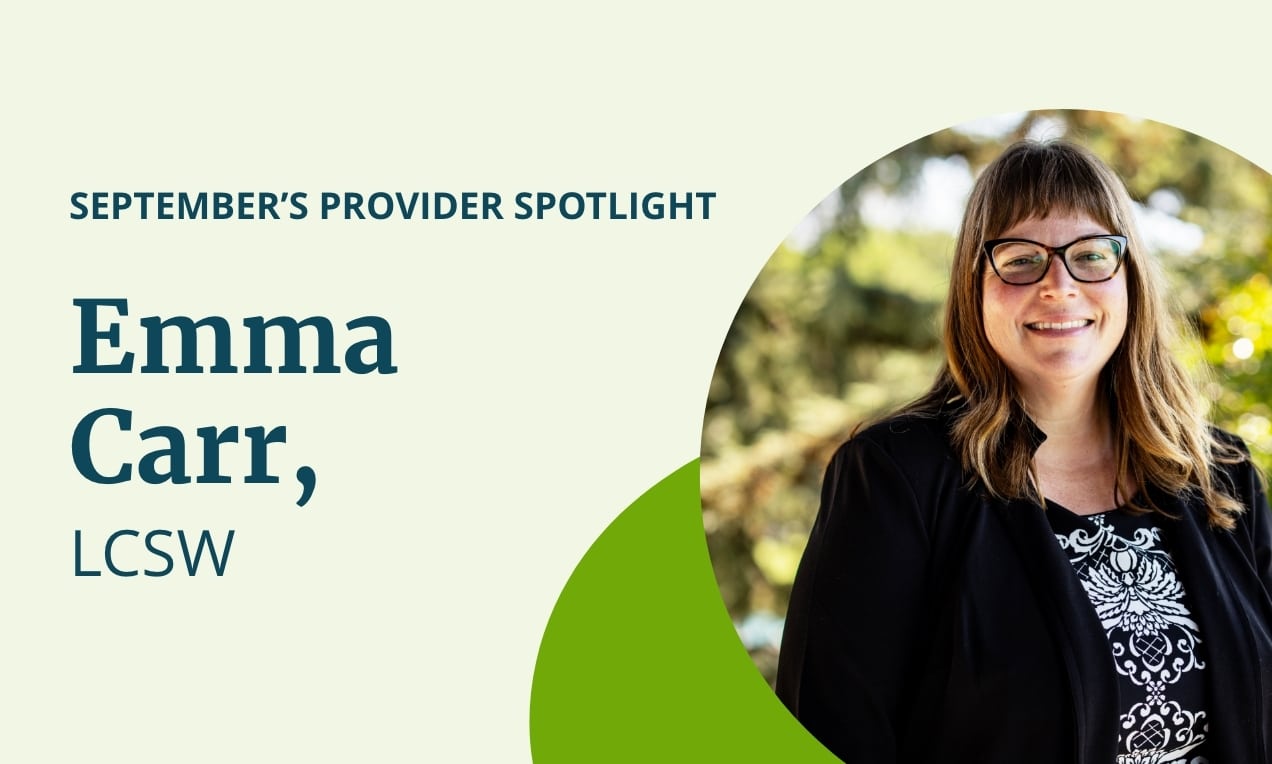 Congratulations to Emma Carr on being the Provider Spotlight of the Month for September! She has been running a succ...
Soultenders Main Blog Categories