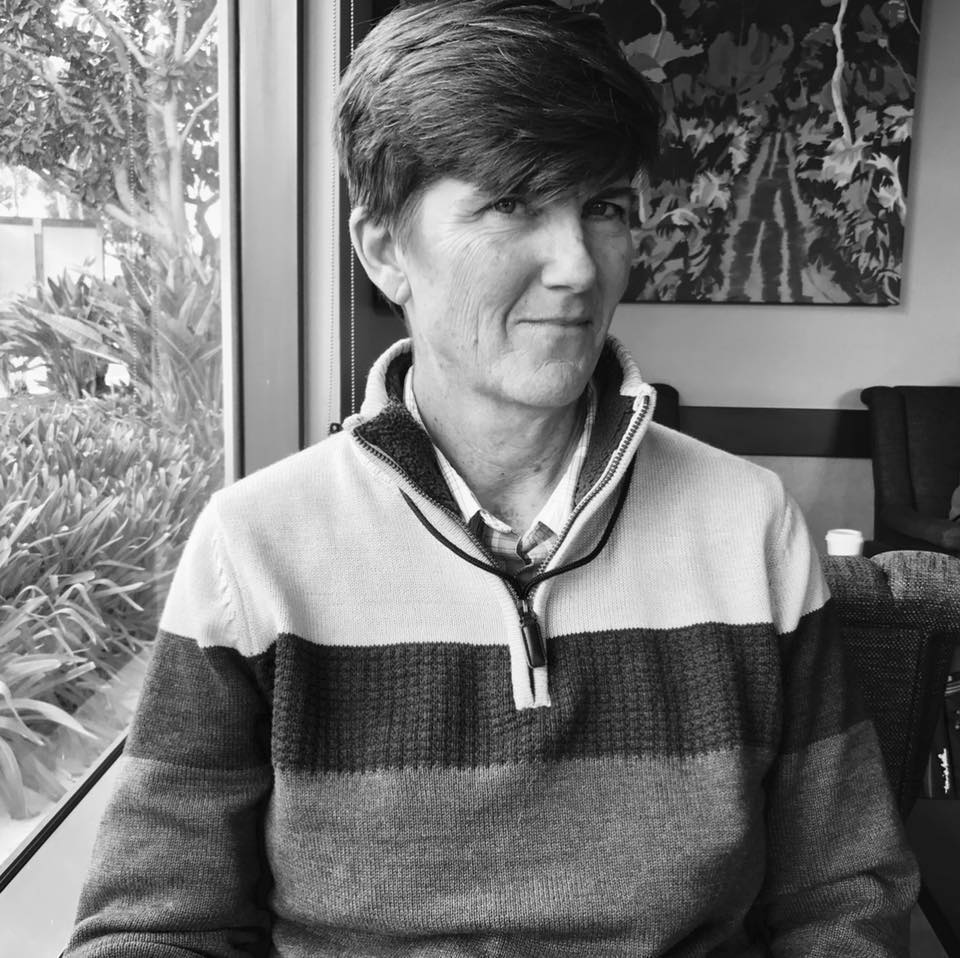 This month's conversation is with Pam Pudewa! Read her written interview below to learn more about her, her inspiration for working with marginalized communities, and the professional advice she has for providers who are new to Soultenders.
You shared that your professional journey with Soultenders began in 2018. Please tell us what that journey has consisted of.
I officially signed on with Soultenders in August of 2018. I was working full time as a therapist at an IOP program for Drug and Alcohol treatment. I slowly increased my caseload and was working both at the IOP and SoulTenders until around Spring of 2019. At that point I had enough clients that I could "make the leap" and quit the IOP.
You shared that you became CADC certified in 2014/2015. Can you please elaborate on what CADC is?
CADC is Certified Alcohol and Drug Counselor. To become Certified, I was in school in the evenings for about 3 semesters at the University Extension Program at Cal State Dominguez. Much like the licensing process for LMFTs, one can earn hours toward certification while in school as a "trainee." During this time I collected hours toward certification while working at a residential treatment program for adolescents with co-occurring disorders. I continued to work with this type of population until transitioning into full-time private practice with Soultenders.
How has being CADC certified informed or impacted your clinical practice?
I see tremendous value in some of the aspects of addiction counseling for all other populations. Motivational interviewing and the "uncover, discover, discard" approach to overcoming unwanted behaviors has been pivotal to my approach to therapy with all my clients. I see that all people coming into therapy have some kind of unwanted behaviors or patterns that they would like to change. I learned so many practical things from recovery and working with addicts. It was a great way to start my career as a therapist.
Having been in private practice since 2018 and affiliated with Soultenders on a full-time basis since 2019, what would you say are important elements to consider when working towards developing a thriving business?
I think my biggest challenge has been building confidence in my skills. Until I felt fully comfortable with whoever was coming through my door, I think I questioned whether or not I could build a sustainable private practice. One of the things I really appreciate about Soultenders is that I have had outstanding opportunities for professional development. I think that having the ability to consult with colleagues regularly has also been extremely helpful.
You shared that before transitioning to private practice, you worked with clients navigating substance abuse and severe mental illness. What is unique about working with a dually diagnosed population? How did that 'season' of your professional experience grow and develop you as a clinician?
I think I answered that pretty thoroughly in Question 2.
You shared that a significant portion of your clinical practice comprises clients who identify as queer. What inspired your interest in working with this particular client population?
Well, I had my own struggles as a young person. There were few resources for what we then called LGBT folks. I saw so many friends get bullied or die from substance abuse or AIDS that I have felt passionate about helping that community. It has been amazing for me to watch as the continuum of queer folks has broadened and deepened, and now people from that community may already feel pretty secure as queer and are finding more acceptance. These folks are facing the same issues as the cisgender heterosexual community. Many queer folk still prefer to work with someone they feel like they can relate to, I think because so many have been marginalized or rejected by their families when they come out.
You shared that you also enjoy working with additional populations such as couples, teens, college students as well as older clients. Can you please briefly elaborate on what intrigues you about each of these clients?
Sure. I really enjoy working with couples especially. I am not yet Gottman certified but would like to be eventually. I think that when people are in relationships, that is when we really start to have to look at ourselves differently and learn some better communication skills. Relationships stretch people.
I like working with teens because I first sought help as a teen. In some ways I still feel about 19. I went to college later in life so I don't feel that far from my college years. College is a time when people are struggling so hard to differentiate from their parents/families, and often feel pretty overwhelmed. But they are also resilient and more open to exploring things, not assuming they "already know everything."
I like working with older clients because, well, I'm old 😊 I needed some support while attending college out of state in my 40's, I went to the college counseling center and the therapists there did not seem to have the depth of life experience I was expecting from them. I've got a lot of miles of road behind me.
What would you say are your clinical areas of expertise?
Identity issues, family dynamics, life stage issues, dual diagnosis
What is your preferred theoretical orientation(s)? How do you conceptualize clients?
I am very much a family systems therapist, even when working with individuals. I really like doing family therapy, but I do find that family therapy can be challenging using telehealth. It's harder to get a read on what is really going on because I can't see what's happening outside the frame of the camera. I also like structural family therapy. I am also very solution-focused and cognitively oriented.
How would your family and friends describe you?
They might say I'm "honest, direct, compassionate, fun loving and LOVE to laugh." They would likely also say that I am an active person.
In addition to the above-referenced clients, are there additional clinical populations that interest you?
I'm open to working with pretty much anyone who is motivated for change and open to challenge.
You shared that you also work with parents/caregivers whose children are queer/LGBTQ affirming. Can you please briefly elaborate on this aspect of your work? What has been your experience and noteworthy takeaways?
I have young queer clients whose parents really struggled with knowing how to support their kid. I always try to provide resources for these folks and especially suggest they get their own therapy in addition to attending PFLAG (Parents and Friends of Lesbians and Gays.) Parents of transgender kids often tend to ask themselves "did I screw my kid up?" I help debunk that idea.
What are some examples of your most widely used therapeutic interventions?
I always finish intakes with the "miracle question" and use that to formulate treatment goals. I am very solution-focused in general. I use motivational interviewing a lot to get clients thinking more about exactly why they want to change. I also do some visualization exercises, like getting client's "present version" to coach the "past version" to help them re-frame past experiences in which they felt overwhelmed or disempowered. I also like to get clients to explore their irrational or "trained-in" beliefs and re-write those into something they can come into alignment with. I have to say that I usually tell people up front that I tend to use a bit more challenge than support, so clients who just want to complain about the same things week after week really don't like me.
What does self-care look like to you? What are your thoughts about work/life balance?
Well first of all I really love to work! But I make sure to get enough sleep, eat well, nurture my own relationships (and go to therapy.) I am blessed with having a mentor/therapist who has taught me more than I could ever have imagined. Since I moved to Chico, CA., I am not sailing at all (I used to go sailing every chance I got.) So, I am exploring all the beautiful places here in Northern California. I like to hike and go for long walks.
In addition to fulfilling your continuing education requirements, how else do you stay up to date/informed on the latest research, clinical trends as well as impending changes that have the potential to impact our field?
I read a lot! I'm always getting new book recommendations from colleagues. Although I'm not a huge fan of social media, there are some groups for therapists and sometimes I pick up some suggestions there. I read the CAMFT newsletter, and I'm subscribed to several professional organizations who never really stop sending emails, so there's that…
What professional advice can you offer our colleagues who are new/recent Soultenders practice owners?
Find your niche, and develop an approach for that clientele based on your theoretical orientation. Know yourself and whether you are more directive, more supportive, or more challenging.
Who is someone you admire or look up to in the mental health field?
Oh gosh, there are so many! But really I think that currently John and Julie Gottman are my authority for couples. I really look up to my mentor, Joni Davis, LMFT.
What is a commonly held belief about therapy/mental health that you fervently disagree with?
I hear this less and less since the pandemic, but often I encounter people with the idea that "therapy is for troubled people who can't solve their own problems." I believe that everyone can benefit from therapy!
How would you say your treatment approach creates a sense of safety and inclusiveness for those clients who may have experienced marginalization?
Well, first I make sure I'm using the client's preferred pronouns. I let people know that I have experienced some marginalization but that I would like for them to tell me more about how they have felt marginalized. I try to inform myself about any cultural nuances I may not have been familiar with, and sometimes this is through asking clients themselves if there is a particular book or article that they resonate with, in terms of their struggles.
Is there anything else to know about you that I didn't inquire about?
You didn't ask me how much I love and appreciate Soultenders and the whole Admin Team. Since I do ask lots of scaling questions, my answer would be "10 out of 10!"
Other Related Blog Articles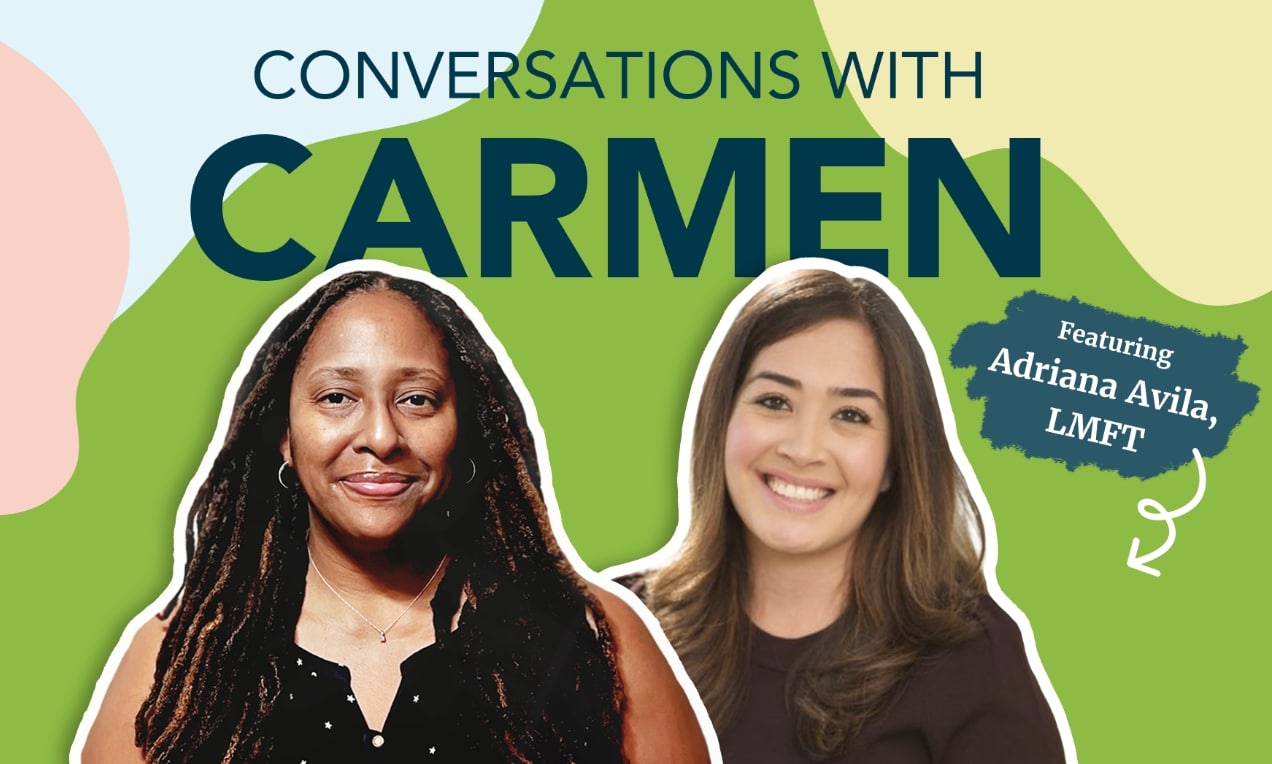 In this month's installment of Conversations with Carmen, Dr. Carmen Majied talks about loss, love, and unexpe...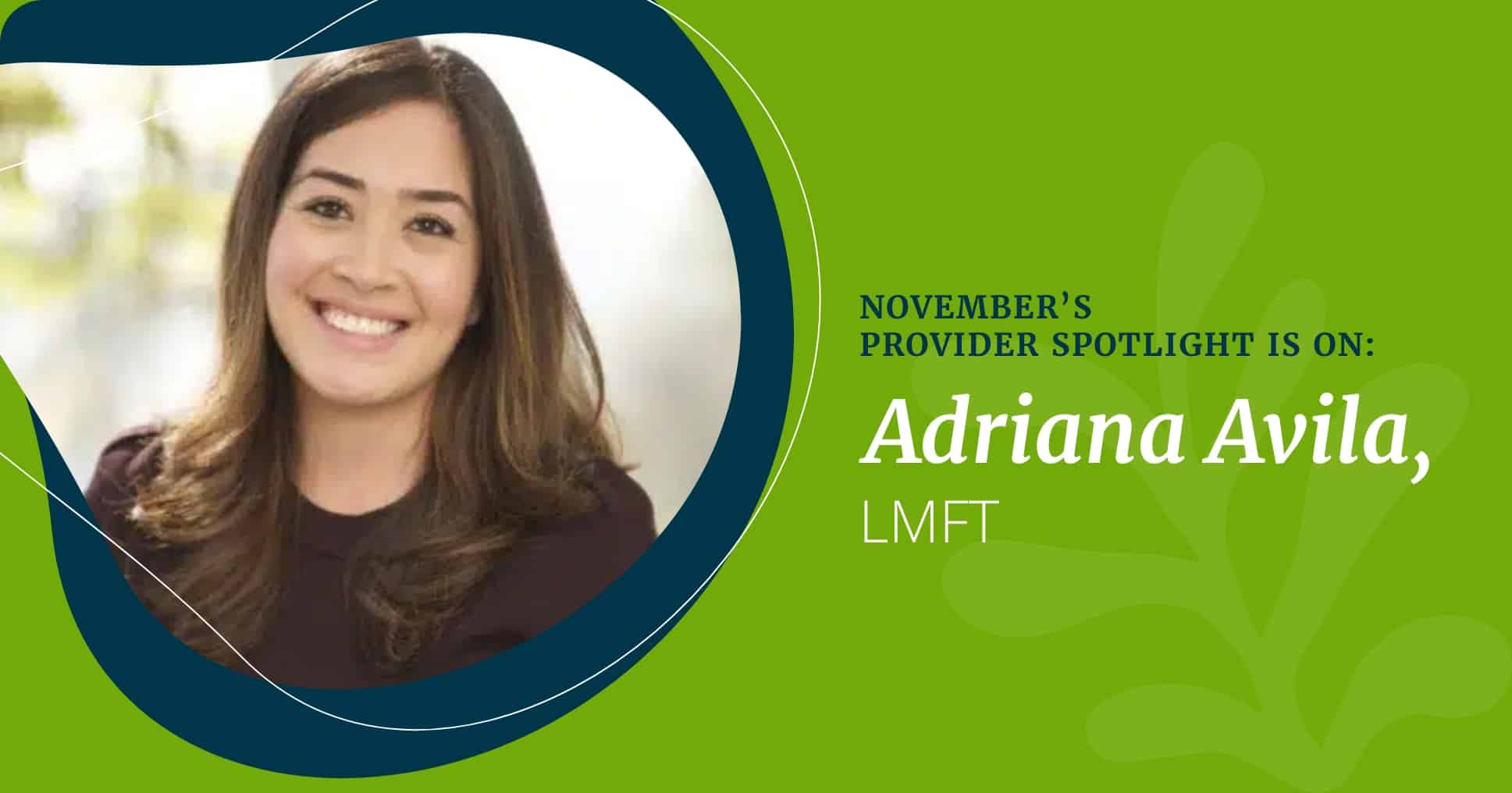 Congratulations to Adriana Avila, LMFT on being the November Provider Spotlight of the Month!...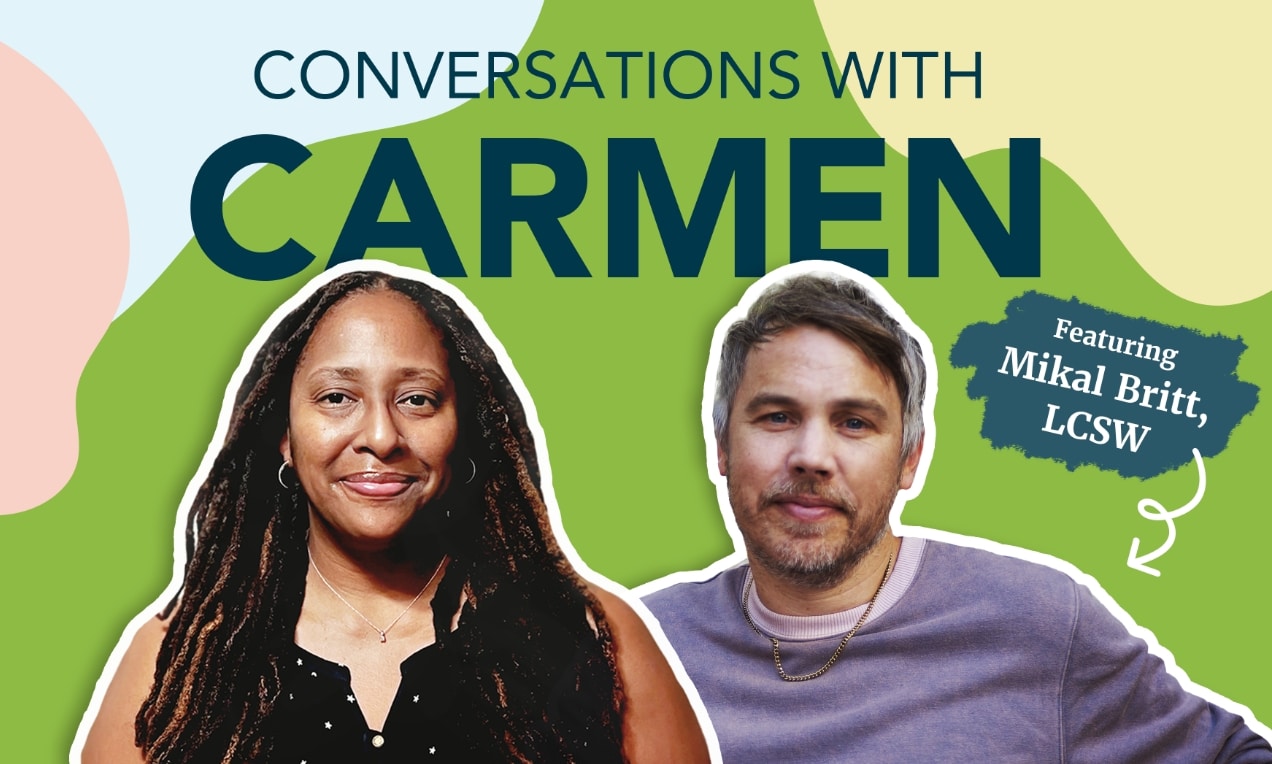 In this month's installment of Conversations with Carmen, Dr. Carmen Majied explores Mikal Britt's path to b...
Soultenders Main Blog Categories