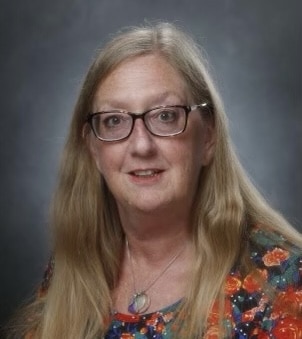 This month's conversation is with Tammy Turk! Read her written interview the video below to learn more about her and the experiences and stories she has about her practice.
You shared that your professional journey with Soultenders began in 2017. Please tell us what that journey has consisted of.
I went back to school and got my BA 2010 and then my Masters in 2013. The next two years were my internship and while working on starting a private practice I worked in a psychiatric hospital.
You described yourself as a "late bloomer" in terms of your professional transition into the Mental Health field. What career predates your pivot into Mental Health/Psychology?
I worked for years in Human Resources, which is not very different from therapy. In Human Resources you need to provide a safe space for the employee to talk about what is going on in their life, and often times ask sensitive questions in order to understand what they need.
What was the defining moment that solidified your interest in pursuing a career as a therapist?
The first time was in a session with a therapist when I was in my late 20s. I remember saying to her, "I can't go to grad school, I can' t write a thesis!" She laughed and reminded me that that didn't happen in the beginning and everything they teach you prepares you for the final. The fact was, I wasn't ready at that time.
I was always interested in psychology and when the time was right I went back to get my Bachelor's degree with the understanding that I would be going on to Graduate school.
Having been in full-time private practice since 2017, what would you say are important elements to consider when working towards developing a thriving business?
I have always been open and curious and that is important in mental health, not only in working with clients but to continue learning about the world, people and our field. I believe that I am matched with the people I am supposed to help.
You shared that before transitioning to private practice, you worked with young people struggling to navigate adolescence as well as patients in psychiatric hospitals. What are some key takeaways from having provided therapy services to them?
With both of those populations, they want to be heard and treated with dignity and respect. Most of the teens I worked with had been discarded or ignored by their parents and others. The people in the hospital setting have been discarded by society.
You shared that a significant portion of your clinical practice is comprised of clients who are navigating addiction as well as gender identity. Can you please elaborate on what gender identity is?
The experts are finding that addiction is a result of trauma. It is a courageous act to fight addiction and face trauma. I feel honored to hold space for these people and to guide them through healing. 
Understanding gender identity as well as other LGBTQIA topics is so important to our field. Many young people are needing a safe space to explore their feelings and also to be their true self.
You shared that you also enjoy working with populations such as couples, teens, LGBTQIA, individuals who are experiencing anxiety as well as women who are seeking personal empowerment. Can you please briefly elaborate on what intrigues you about each of these clients?
Couples often come to therapy because they are in crisis. Once we get past the crisis it is about communication. It is so great to see people realize that they are on the same team. 
As I mentioned before, teens are my heart. They want to be heard and to matter in the world. 
So many women come to therapy and they don't even know what brings them joy. Empowering them to find what they like to do, set boundaries with others and realize their worth is wonderful to witness.
You shared that you are a Provider Success Specialist. What does your role specifically include? How does this role enable you to bring your best version of 'self' forward?
I act as a liaison for a group of other independent contractors by answering questions, reminding them that they are not alone in private practice. We meet weekly for a consultation group to support each other in our work.
You shared that you are LGBTQIA trained/certified. What does this process entail? How has obtaining the training and certification impacted your clientele?
In Graduate school I had extensive training and have completed a number of workshops specifically for LGBTQIA clients.
How do you like to spend your free time? What keeps you grounded/centered?
My husband is retired so when I have free time we are usually exploring the Central Coast, where we moved to in 2020. '
Meditation, music and solitude are ways I stay grounded.
You shared that you plan to begin working towards EMDR training and certification in early 2023. What are you anticipating will be some of the key/positive takeaways from the process?
So many of my clients have trauma history and I believe EMDR will be very beneficial to their recovery.
Who and/or what inspires you?
The ocean is so vast and powerful, I get so much energy and inspiration from it just by being near it. 
I have a number of people that inspire me but my husband is my biggest cheerleader! 
What professional advice can you offer our colleagues who are new/recent Soultenders practice owners?
Be open to the process, remember why you chose this profession – to help others discover themselves. Don't be afraid to ask questions. Remain teachable.
Who is someone you admire or look up to in the mental health field?
Brene Brown is such a power house in our field and Wendy Selevitch, the founder of Soultenders. Her passion and vision of our field is inspiring.
Other Related Blog Articles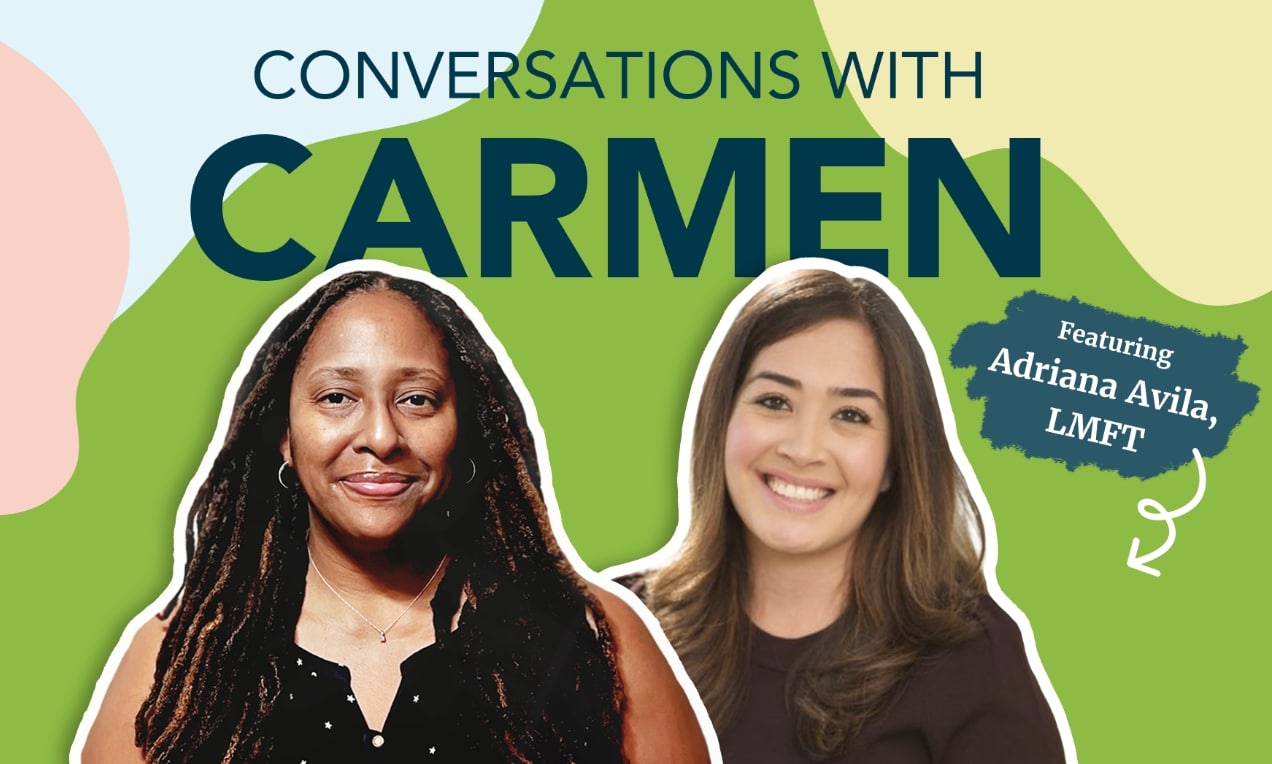 In this month's installment of Conversations with Carmen, Dr. Carmen Majied talks about loss, love, and unexpe...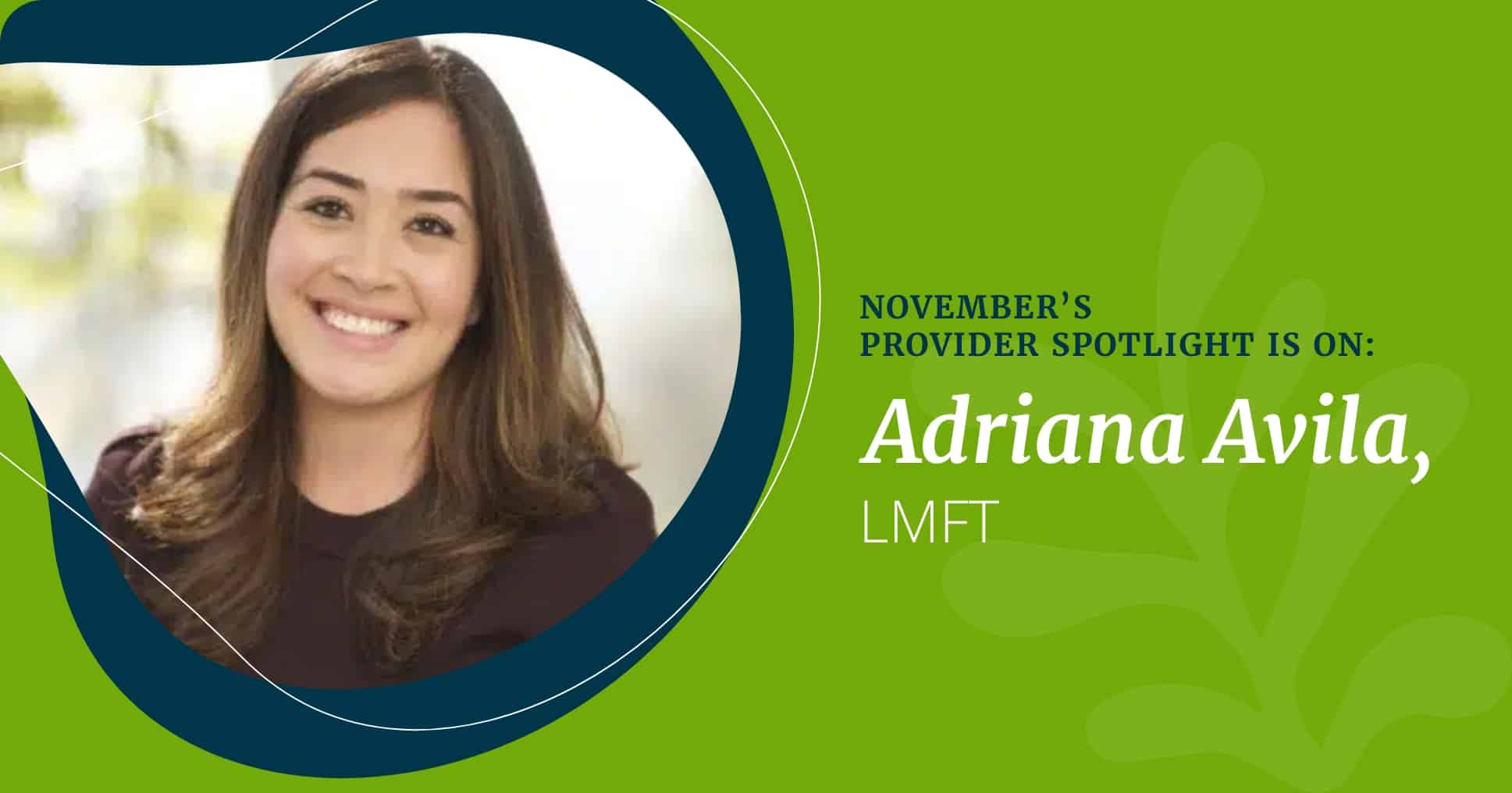 Congratulations to Adriana Avila, LMFT on being the November Provider Spotlight of the Month!...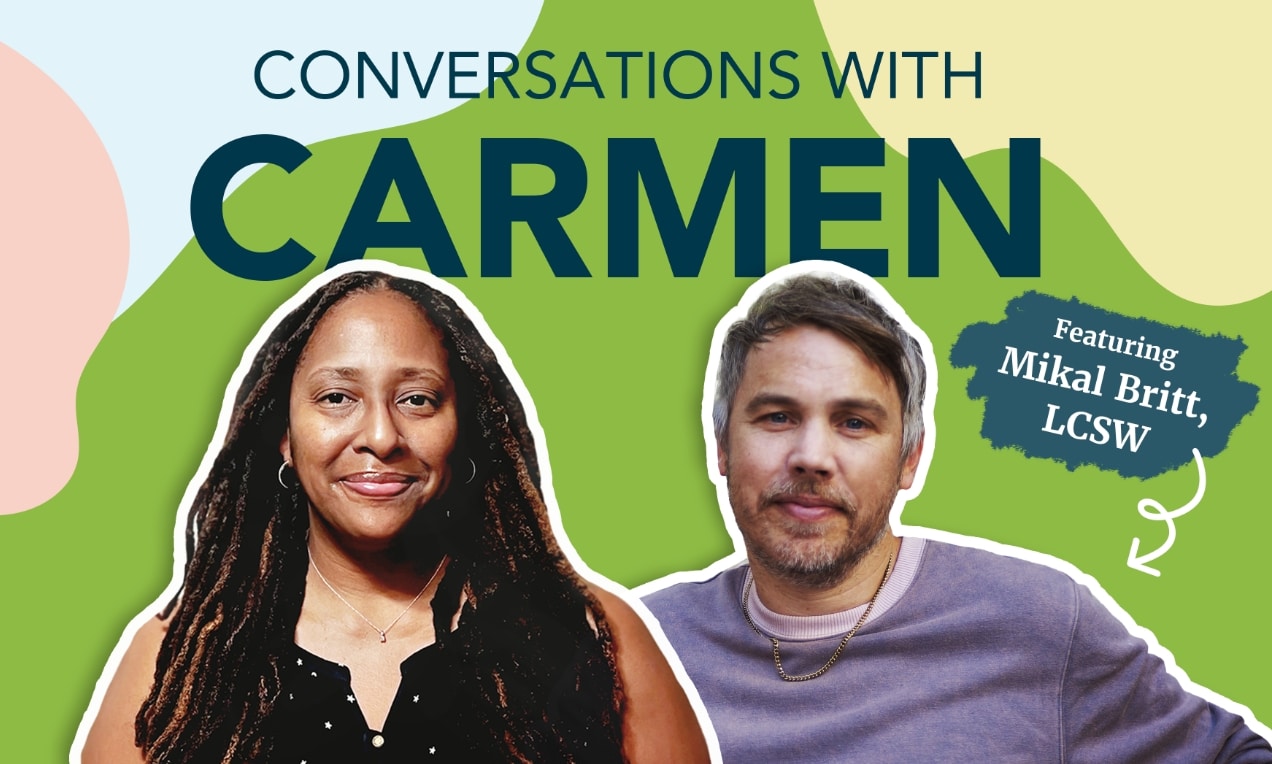 In this month's installment of Conversations with Carmen, Dr. Carmen Majied explores Mikal Britt's path to b...
Soultenders Main Blog Categories